JULIANA IRENE SMITH

JULIANA IRENE SMITH (b. 1977 San Francisco, USA, lives in Helsinki, Finland) is a half Iranian, half American who works with generational trauma through material memory, photography and installation. Prior to moving permanently to Finland in 2017, she lived and worked in Cape Town with her artists-run non-profit ALMA MARTHA. She has a BFA in Photography from Parsons School of Design in New York and a Masters in Public Art from the University of Applied Arts and Sciences in Lucerne, Switzerland. She spent a semester during her undergrad at Glasgow School of Art and at Witswatersrand University in Johannesburg during her masters. She curated the first performance in public art exhibition in Johannesburg, 'Kazoo it's a Live Art Thing' with Anthea Moys at Premises Gallery and site-specific locations, Armed Response II for the Goethe-Institut in Johannesburg, The Utopian Airport Lounge, one of Amman's first public art exhibitions with Makan Art Space and I Once Lived Here, a site specific public video art night with Al Mahatta Gallery and the Goethe-Institut in Ramallah.

She has worked as an assistant for Oliver Kielmayer at the Kunsthalle Winterthur and for Salwa Mikdadi the curator of the first representation of Palestine in the 53rd Venice Biennale as well as the project assistant for the Engadin Art Talks in 2013. In 2020 she received a regional working grant from Taike and in 2021 received a project grant from the Swedish Cultural Fund for her large-scale mix media works, RAINBOW CATHARSIS. Other grants and awards include a project grant from Taike, a travel grant from Frame, public art grant from the Cultural Office in Switzerland, a residency at the Qattan Foundation, Masters Grant in Arts and Design from IKEA, Language grant from the Goethe-Institut, and travel grants from Pro Helvetia plus numerous project grants. She has participated in three Triangle Arts Workshops in Jordan, Lebanon and Palestine. Selected exhibitions include the Central Switzerland Annual Exhibition at the Museum of Art Lucerne, RIWAQ Biennale in Bir Zeit, Palestine, Beneholz Space for Contemporary Art, Dienstgebaude Project Space, and in the Young Swiss Artists exhibition, Why We Worry at Gallery Supernova in Riga, Latvia, and Cultural Transference, at Elizabeth Foundation in NYC.

In 2010 she was selected to participate in the Mobile Artistic Platform in India with Reloading Images and in 2011 as a participant for ART OMI in New York. She preformed part of Pathetic Looser for the /s:in/ Video and Performance Art Festival with Qattan Foundation in Ramallah and in Jerusalem as well as exhibited in the Jerusalem Show with Al Ma'mal Foundation in 2011. Let's Dance was the title of her solo - collaborative exhibition with Claudia Berg at Nitra Gallery in Slovakia in 2013. Her major project of an artists run non-profit ALMA MARTHA began in 2014 and continued until 2018. In 2016 she was a resident artist at Haus #99 in Basel Switzerland. She has taught a performance in public art workshop at Darat Al Funun in Amman, as well as at FUNDA in Soweto; photography and video at UNRWA in Ramallah, at Dar Al Kaliyma in Bethlehem, Art Context and Photography at the Art Preparatory School in Zug and Chur, Switzerland and at City Varsity in Cape Town. She trained and worked as a volunteer Rape Crisis Counselor at the Rape Crisis Trust in Observatory, Western Cape. She worked as Omar Badsha's assistant at South African History Online (SAHO) until August 2017, when she moved to Finland. She became a mother in 2018. She was the Vice Chair of the artists-run organization and international artist residency Platform in Vaasa for 2019. She has a studio in Helsinki and teaches contemporary art theory at Arbis. She is working with Arvid van der Rijt on a social art host non-profit called MORE, Please. She is a member of the Photographic Artists in Finland, Kiila and Catalysti. In 2023 she had a solo exhibition entitled, Lactose Intolerant, at Photographic Gallery Hippolyte in Helsinki and has been working with the curator Julia Fidder on ongoing projects about grief.




Contact:
julianairenesmith@gmail.com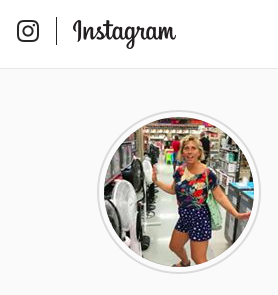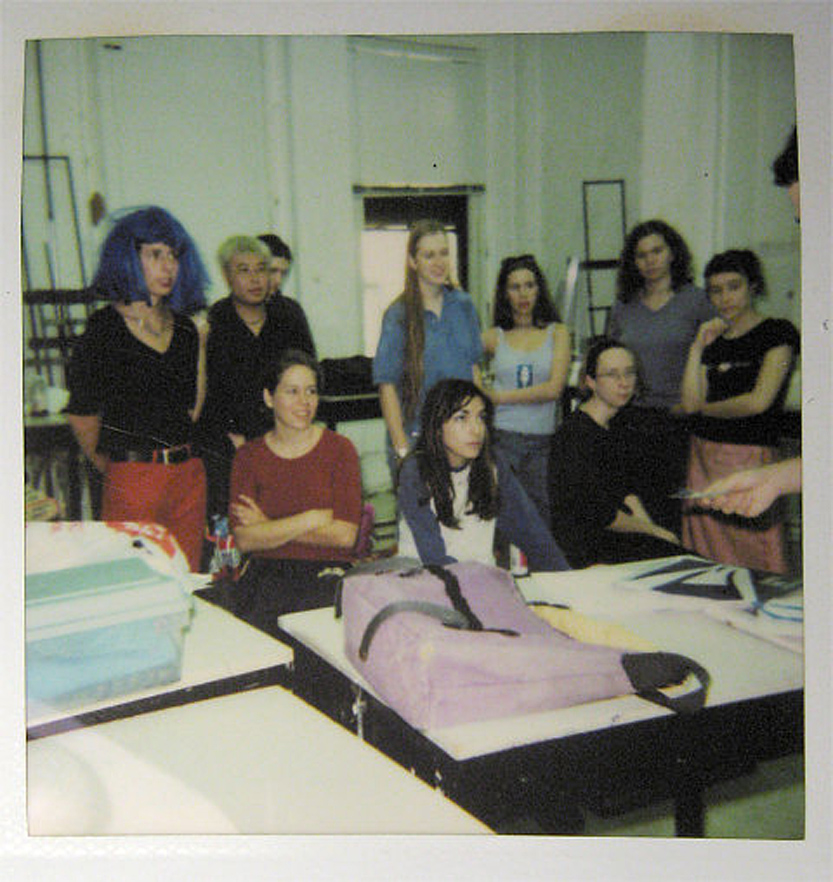 Juliana in a blue wig, first year at Parsons School of Design, 1997
MORE, Please
The Visit Podcast - Interview with Leda Vaneva
Click on image to go to youtube.